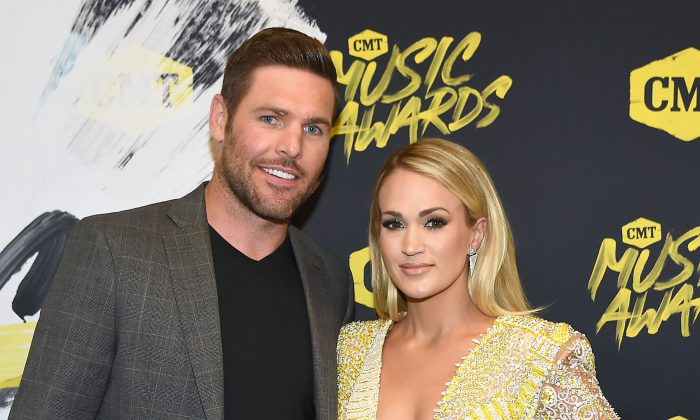 Mike Fisher (L) and Carrie Underwood attend the 2018 CMT Music Awards at Bridgestone Arena on June 6, 2018 in Nashville, Tennessee. (Photo by Rick Diamond/Getty Images for CMT)

Country singer Carrie Underwood revealed two big updates to her fans on Instagram on Aug. 8. She's releasing her new album "Cry Pretty" in September, going on tour in 2019, and … she's pregnant with her second baby.
The 35-year-old singer has been married to Mike Fisher for eight years, and they already have a 2-year-old son Isaiah.
"Mike, Isaiah and I are absolutely over the moon and excited to be adding another fish to our pond," she said.
However, the news might be surprising to their only child Isaiah, as he's not used to sharing his parents.
"If a dog climbs up on my lap, I feel like he gets a little jealous!" joked Underwood in a 2017 interview with Entertainment Tonight.
It seems like Underwood and her 38-year-old retired hockey player husband may not stop with only two kids. Underwood has mentioned the couple would consider adopting more children when their kids grow older, according to Redbook.
CRe: https://www.theepochtimes.com/carrie-underwood-and-husband-mike-fisher-expecting-their-second-baby_2619004.html