The Herald Sun, an Australian newspaper, republished a cartoon that has been criticized by some as a racist caricature of tennis star Serena Williams.
It published the cartoon and headline, "Welcome to PC World," on its front page for Sept. 12.
Cartoonist Mark Knight created the image after Williams' outburst during the U.S. Open final where she lost to Naomi Osaka.
Amid international uproar, The Herald Sun has used its latest front page to defend a controversial Serena Williams cartoon. What do you think of the paper's response? https://t.co/FZe7vQMn9x pic.twitter.com/qLVZBp4qb3

— SBS News (@SBSNews) September 12, 2018
"If the self-appointed censors of Mark Knight get their way on his Serena Williams cartoon, our new politically correct life will be very dull indeed," the Herald Sun wrote on its front page.
Knight said that he created the cartoon after watching Williams' "tantrum" against Osaka over the weekend to illustrate "her poor behavior on the day, not about race," The Associated Press reported.
"It had nothing to do with gender or race."

Herald Sun backs Mark Knight's cartoon on Serena Williams: https://t.co/i1NBGO8xJw pic.twitter.com/BTFONVWHh8

— Herald Sun (@theheraldsun) September 10, 2018
In the match, Williams got a warning from chair umpire Carlos Ramos for violating a rule about getting coaching from the sidelines. Williams then yelled at him and said she didn't cheat. Sometime later, she smashed her racket in frustration. Then, she demanded an apology from the umpire, who penalized her a game.
A number of people criticized Knight's cartoon as being racist, including Essence magazine editor Vanessa K. De Luca. "I was deeply offended. This is not a joke," she told the AP.
Cartoonist Paul Zanetti said that cartoons are under threat from political correctness. The front page of the Herald  Sun, he added, "spelt out exactly where we are at this point."
"Political correctness is really all about censoring, it's about being bullied into conforming to a view of the world," he said, AP reported.
Support From Tennis Organizations
The Women's Tennis Association and the U.S. Tennis Association both sent out statements supporting Williams during the loss.
WTA CEO Steve Simon said in a statement that "there should be no difference in the standards of tolerance provided to the emotions expressed by men [vs.] women and is committed to working with the sport to ensure that all players are treated the same. We do not believe that this was done."
USTA President Katrina Adams told ESPN that there are "double standards" for how some tennis umpires treat men and women players. "I think there has to be some consistency across the board. These are conversations that will be imposed in the next weeks," she said.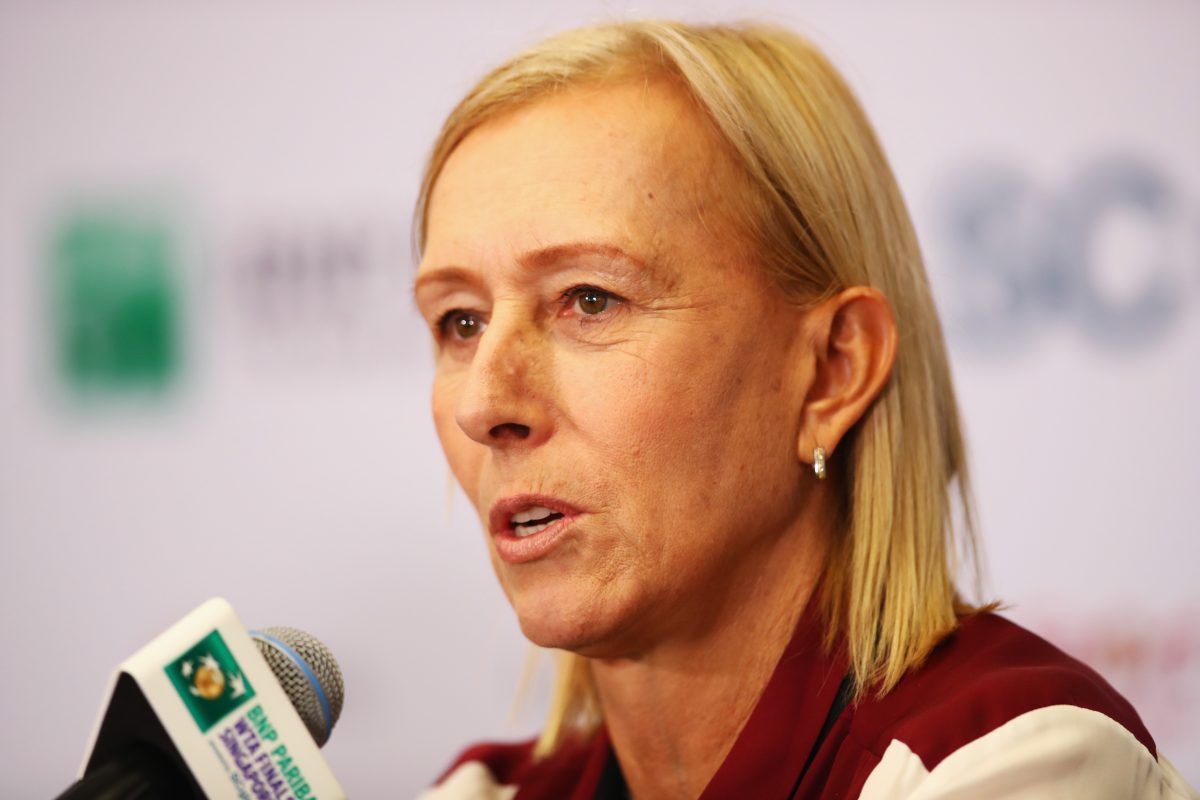 Ex-Champ Navratilova Criticizes Her
Later, a former champion Martina Navratilova criticized Williams' outburst.
"[W]e cannot measure ourselves by what we think we should also be able to get away with," she wrote for the New York Times this week. She added, "There have been many times when I was playing that I wanted to break my racket into a thousand pieces. Then I thought about the kids watching. And I grudgingly held on to that racket."
"Had I behaved like that on a tennis court, I would have expected to get everything that happened to Serena," Navratilova also said, Fox News reported. "It should've ended … with the point warning, but Serena just couldn't let it go."
Navratilova concluded in her piece: "I don't believe it's a good idea to apply a standard of 'If men can get away with it, women should be able to, too.' Rather, I think the question we have to ask ourselves is this: What is the right way to behave to honor our sport and to respect our opponents?"
CRe: https://www.theepochtimes.com/serena-williams-cartoon-reprinted-by-paper-has-headline-welcome-to-the-pc-world_2658997.html