Carlos Ramos, the umpire during the controversial U.S Open final match between Serena Williams and Naomi Osaka, has spoken out.
Ramos, of Portugal, said, "I'm fine, given the circumstances," Time magazine reported. He was referring to the controversy around the officiating during the match.
He said, "It's a delicate situation, but umpiring 'a la carte' doesn't exist. Don't worry about me."
The International Tennis Federation defended Ramos for his actions during the final, Time reported. Williams was fined for three code violations in her defeat.
United States Tennis Association (USTA) president Katrina Adams and Women's Tennis Association (WTA) CEO Steve Simon both slammed Ramos and backed Williams' accusations. USTA President Katrina Adams told ESPN that there are "double standards" for how some tennis umpires treat men and women players. "I think there has to be some consistency across the board. These are conversations that will be imposed in the next weeks," she said.
In the final, Williams berated Ramos a number of times, broke her tennis racket, and was accused of getting coaching.
Williams called the official "a thief," which drew the third violation against her for "verbal abuse," and it cost her the game. That put Osaka ahead 5-3, AP reported. "I have never cheated in my life!" Williams said to Ramos. "You owe me an apology."
Ramos also confirmed that he will be the umpire during this weekend's Davis Cup between Croatia and the United States, The Telegraph reported.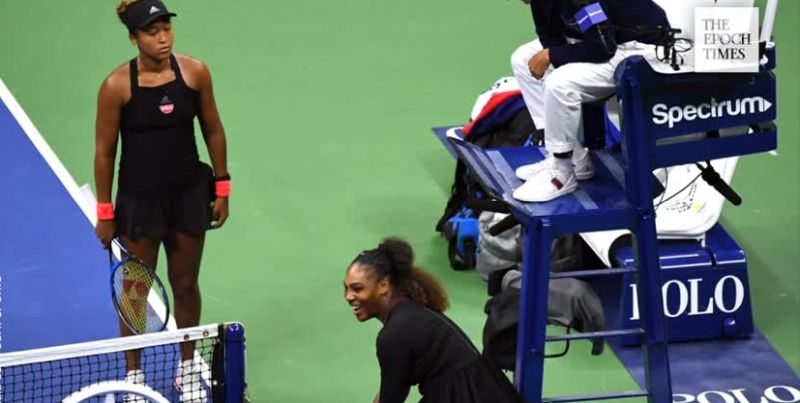 Former Champ Criticizes Williams
It comes after Martina Navratilova, an eighteen-time Grand Slam singles champion, slammed Williams' outburst during the U.S. Open final defeat, writing for the New York Times that she had behavior "that no one should be engaging in on the court."
"[W]e cannot measure ourselves by what we think we should also be able to get away with," she said. She then noted: "There have been many times when I was playing that I wanted to break my racket into a thousand pieces. Then I thought about the kids watching. And I grudgingly held on to that racket."
"Had I behaved like that on a tennis court, I would have expected to get everything that happened to Serena," Navratilova also said, Fox News reported. "It should've ended … with the point warning, but Serena just couldn't let it go."
Navratilova, however, said there is a double standard for women "when it comes to how bad behavior is punished—and not just in tennis."
But she concluded: "I don't believe it's a good idea to apply a standard of 'If men can get away with it, women should be able to, too.' Rather, I think the question we have to ask ourselves is this: What is the right way to behave to honor our sport and to respect our opponents?"
CRe: https://www.theepochtimes.com/serena-williams-match-umpire-carlos-ramos-speaks-out-for-first-time_2658905.html